The Hermetic Fellowship Website
is optimized for viewing with Netscape Navigator.
If you aren't using Netscape, you are missing
much of the ambiance of this site (and many others on the Web)...


This page is copyright © 1999 Hermetic Fellowship.


Last updated 1 October, 1999 CE.

You're Invited to Join Us for
HERMETIC COFFEEHOUSE IV
A Magical Readers' Theatre



700-10:30 pm, Saturday, 6 November, 1999
at True Brew
3370 SE Milwaukie
Portland, OR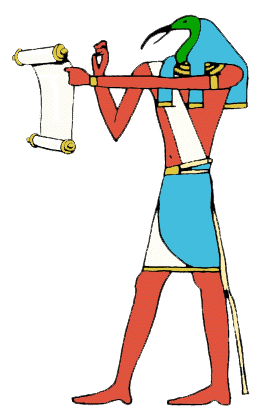 ---
Sponsored by


---
Please join us once again for Hermetic Coffeehouse IV. This time, we'll be gathering at True Brew on SE Milwaukie, just a few blocks from the Aladdin Theater.

Each Hermetic Coffeehouse features a series of readings from the Western Esoteric Tradition. Tales of myth and magic, ancient invocations, eyewitness descriptions of traditional Pagan worship, Homeric and Orphic hymns to the Goddesses and Gods, descriptions of visions, ancient and modern, poetry, diary entries of famous Adepts, Priestesses, and Priests, excerpts from ancient theatre—anything that sheds lights on our Western spiritual, magical, and religious heritage are appropriate topics. We're putting together the program of readings now.

True Brew is a cozy coffeehouse and bookshop (what could be more appropriate for the Hermetically inclined?). They have kindly agreed to stay open several hours late to provide us with the caffeine and pastries needed to fuel our readings. You can even get to True Brew by bus: the #9 stops four blocks away on Powell, and the #19 stops right on Milwaukie.

This open event is a great way to introduce or reintroduce yourself to the Hermetic Fellowship. Please do come and invite your friends, acquaintances, and anyone who might be interested. There is no charge for this event, but we will be passing the magical top hat for your donations that help with HF mailing and operating expenses.

This open event is an easy way to introduce (or reintroduce) yourself to the Hermetic Fellowship—please do come, and invite your friends, acquaintances, and anyone who might be interested. The previous Hermetic Coffehouses have been a big hit and lots of fun. With you there, we're sure Hermetic Coffeehouse IV will be just as magical!

For this event, phone 555-5555
or e-mail winsing@nnnn.

If you have enjoyed this site, don't forget to bookmark it
in your browser or add it to the Links at your website.