This site is optimized for viewing with Netscape Navigator.
If you aren't using Netscape, you are missing
much of the ambience of these pages (and many others on the Web)...



These pages are copyright © 1995, 1996 Hermetic Fellowship.



Last updated 1 June, 1996 CE.






An Introduction to
The Mysteries of Isis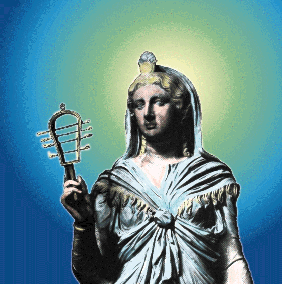 ---
Sponsored by

---
The re-emergence of the Goddess is the most important spiritual development of our time. Women and men are rediscovering Her-- and their very real, very human need of a relationship with Her. Throughout the ages, She has been known by many names-- and one of the most potent of these is the name of Isis.
Introduction to the Mysteries of Isis is a six-month course (one meeting per month) designed to introduce you to the magical religion of Isis and to provide techniques to help you develop and deepen your relationship with this Great Goddess.
Monthly Temple meetings will include:
Presentations on the many aspects of the Goddess Isis and the history of Her worship
Open discussions on selected aspects of the spiritual Journey
Magical theory
Magical practice & ritual work
Teachings will focus on Isis in Her ancient Egyptian manifestations and as She was worshipped throughout the Graeco-Roman world. We will also see how Isis has continued to be recognized as an honored 'goddess' (if not Goddess) throughout the history of Western civilization. In addition, we'll explore a variety of rituals and other techniques for developing a personal relationship with Her. Many of these techniques are based on ancient Egyptian and Hellenistic magical/spiritual practices, but adapted for modern use. Others are new 'Isis-specific' versions of techniques with which you may already be familiar. The series of classes will culminate in an Initiatory Dedication to Isis for participants who desire to make that commitment.
Open to College-aged Women and Men
Minimum number of people for the class is six; maximum is 12. Cost is $5 per month.

First Meeting: Date and Location To Be Announced. Subsequent meetings to be held at a private Temple; we'll decide on dates during the first meeting.
About Your Guide
Your Guide for this series of classes, Isidora Forrest, has been a dedicated Priestess of Isis for more than a dozen years. She is an accomplished ritualist and lecturer, and is active in the Portland Magical community. She serves as a Priestess of the Hermetic Fellowship, a Priestess of the Circle of the Dance, and is a trained Adept in a Hermetic Magical tradition. She is also a member of the Fellowship of Isis. Isidora's published work appears in The Golden Dawn Journal, Volumes I, II, III, and (upcoming) IV.
To Register or for More Information
Phone the Hermetic Fellowship at 255-7910 and speak with Isidora.

Sign up at the Goddess Gallery on Hawthorne.

E-mail (with Subject line "HF Isis Mysteries Registration" or "HF Isis Mysteries Information") to apforrest@aol.com.



If you have enjoyed this site, don't forget to bookmark it
in your browser or add it to the Hot Links at your Web site.